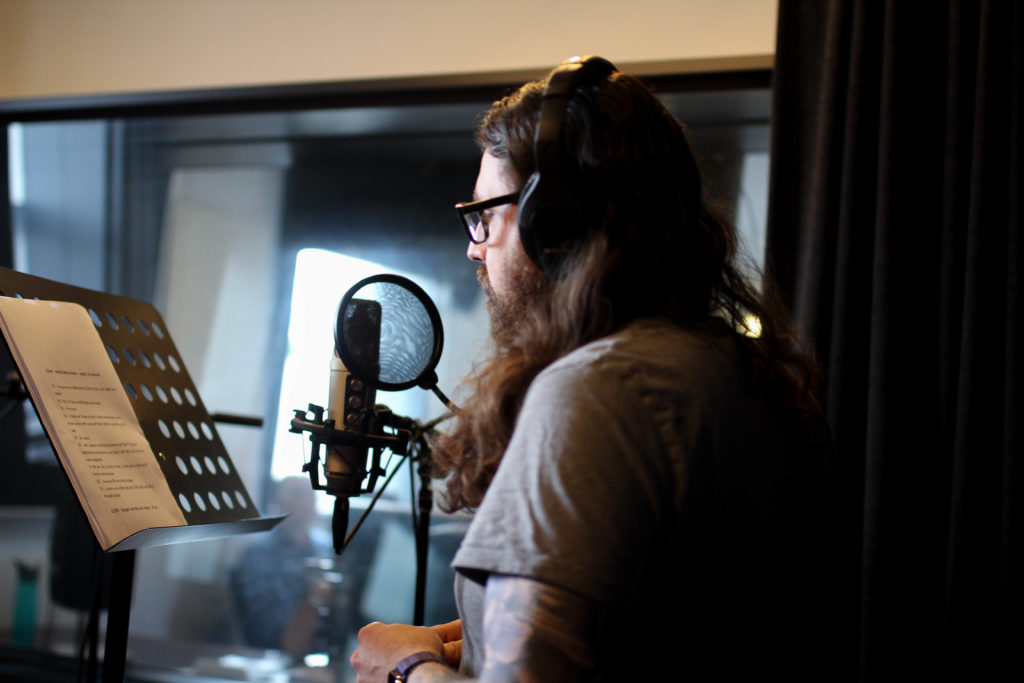 It's a great question that we get asked all the time – How do you get voice over work?
If you're keen to do something with your voice and have discovered that you have some ability in this area then you'll want to know the answer to that question too, however the answer isn't exactly straight forward.
Firstly we always let people know that no amount of training/coaching can ever guarantee you work in the industry. Like any industry you can be amazing at what you do, but it doesn't get you a free-pass to getting regular jobs or becoming an overnight success.
Established Voice Over Artists
Now, back to the question at hand. For established voice over artists who are represented by an agent (Andy & Cecelia are represented by EM Voices) then mostly it's a case of waiting for the phone to ring letting you know you've been booked for a job. However…. even at this stage in your voice over career, work is still not guaranteed! You may have a great body of work, years of experience under your belt, an amazing agent and a great rapport with agency and studio people, but there will be times where your voice simply isn't in demand.
So you might be going thought a bit of a Voice Over "dry season" and maybe not getting much work, but you can still be proactive and help things along without picking up the phone and nagging people for work (agents, clients, studios – nobody wants to get that call from you).
If you're signed with an agent you'll have an online profile along with samples of your work (a demo / voice over reel) so while things are a bit on a quiet side that's the perfect time to refresh everything from your profile photo to your text 'blurb' and a fresh compilation of some of your best work.
What if you're just starting out?
There's no quick & easy path. We need to say this as some people thing that Voice Over is a quick and easy way to make some money.
If you've done one of our Introduction to Voice Over Courses or 1:1 Coaching sessions or are just thinking about using your voice professionally then you're just at the very beginning of your journey, so how you go about finding work in this industry will be a little different compared to established professionals. In fact what you may really need more than work is experience. Either way you'll need to be very proactive.
We've recently had a couple of calls and emails from individuals who completed our Introduction to Voice Over Course asking "What now?". During our 2-Day weekend course we provide a guide to what participants should be doing after the course if they would like to pursue doing something with their voice. This includes how and where to gain more experience, which doors to knock on and some websites to investigate. This advice isn't about helping them find work, but leading them towards opportunities to gain more experience which may then assist them should they wish to pursue professional work in the future.
So back to those emails and calls asking "What now?". I was surprised to hear that at least one person who called hadn't followed up on any of the advice we'd given in this area, instead they were calling to ask if I had any leads on voice over jobs. I didn't, but encouraged them to follow up on some of the opportunities to gain more experience.
What's the key message in all this?
If you're interested in getting into Voice Over Work, understand that, even when you have plenty of experience and ability, jobs will rarely fall into your lap. Throughout your voice over career you'll need to be proactive from the very start, when you need to seek out how to gain experience, to when you're an established professional and need to regularly update your voice over demo so potential clients can hear your best work.
Got questions? Interested in coming along to our course or doing some 1:1 coaching? Drop us a line any time on the phone number above or via the contact page.