To compliment our Introduction to Voice over Course, Voices of Tomorrow offers additional services to introduce you to the industry, assist in fine-tuning your skills and help to build your career.
These 1 on 1 sessions are held at a time and day which is convenient to you and are available in Melbourne, Brisbane and Sydney.
When you book in we'll get in touch to discuss timing.
Voice Over Coaching in Melbourne
Voice Over Coaching - 2 hour Studio session - Melbourne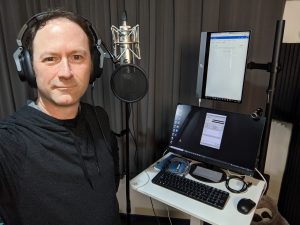 Get a feel of life behind the Microphone or get more experience
This 1 on 1 voice over coaching experience is designed for those who are either completely new to Voice Over or are looking to get more experience reading scripts in a studio setting.
In this 2 hour session we'll discuss your goals and industry expectations and then get you on the Microphone to be coached though reading a few scripts.   You'll be give a copy of your raw recordings and some general advice on where to go next.
If you've never done any voice over work before and are feeling a bit uncertain you may like to consider this option before you do the Introduction to Voice Over workshop.
This 2-hour studio session is also great for anyone who may already have a little experience doing voice overs but needs more actual studio experience.   If this is you, we'll spend more time recording scripts, being directed as you would in a working situation.  You'll receive a copy of all recordings from the session.
Location:  Studio in Melbourne's South Eastern Suburbs
Voice Over Coach: Andy Wells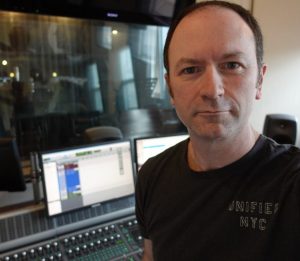 This service is for voice over artists who require professionally recorded produced material to showcase their talents.
We'll have a listen to your existing recordings (if any) to identify what's missing, then we'll source appropriate scripts and book you into our studio for a recording session of up to 2 hours.  
You'll be fully directed during the voice over session which will result in new fully produced voice over material that will then be cut into your demo.
This new demo (Maximum of 2min 30sec) will be supplied to you in WAV and MP3 format and we'll certainly share some tips on who to share it with.
To create your new demo, you'll be working with a professional voice over artist and sound engineer with over 28 years of industry experience.   Please bear in mind that after the recording session many more hours are spent in post production on the recordings to give you a well produced demo that reflects your current ability.
Location:  Studio in Melbourne's South Eastern Suburbs ore remotely via Source Connect.
Voice Over Coaching in Sydney
Voice Over Coaching - 2 hour Studio session - Sydney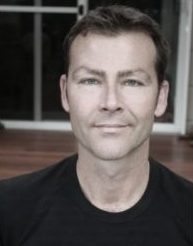 Adam Whitby – An Introduction to Voice Acting © 2007-2022
Before taking the plunge in to one of the most competitive but potentially lucrative performance industries, take an Introduction to Voice Acting.

Learn valuable industry insights on breathing techniques, sight reading secrets, delivery approach and how to take direction in a studio environment. You'll be reading and recording real scripts in a studio environment.

You'll also take away a better sounding you, with a stronger connection to your voice; recordings from your lesson, and you'll have a far better understanding of the industry, how it works, where the work is and how you go about getting it.
It's a busy 2 hours! But ideal for those who are seriously considering a move into a voice acting career.
Location: Eastern Suburbs, Sydney
Voice Over Coach: Adam Whitby
Voice Over Coaching in Brisbane
Voice Over Coaching - 2 hour Studio session - Brisbane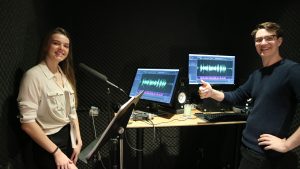 Build your confidence and skills in the art of voice over in a 1-on-1, in-studio coaching session in Brisbane.
You'll be taught from the ground up, with no previous experience necessary. 
Whether your goals are set on animation, narration or commercial VO, every session is tailored to your unique strengths and interests.

Each 2-hour session will cover vocal warmups, script interpretation, vocal control and studio operations, with plenty of time for questions.
Advice on where to go next, homework scripts and your recorded files will be sent via email after your session concludes.
Location: Clayfield, Brisbane
Voice Over Coach: Angus Brennan
Voice Over Coaching Online (Zoom or Skype)
Voice Over Coaching Session - 1 Hour (online)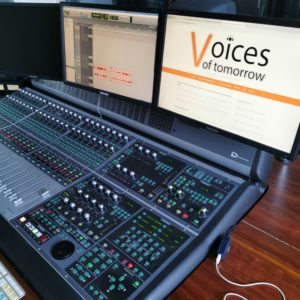 Is your head filled with lots of questions about the Voice Over industry or perhaps you already attended our group course and would like some extra time with one of the coaches to help you work on some skills.
This 1-hour session is run via Zoom and is customised to your needs and could include;
Working on breathing techniques
Interpreting scripts
Direction / Coaching on a particular scripts
Getting comprehensive feedback on recordings or a demo you've provided.
Once you book in your 1-hour voice over coaching session we'll be in touch to assess your needs and make a time to connect with you.