To compliment our Introduction to Voice over Course, Voices of Tomorrow offers additional services to introduce you to the industry, assist in fine-tuning your skills and help to build your career.
These 1 on 1 sessions are held at a time and day which is convenient to you.  When you book in we'll get in touch to discuss timing.
Voice Over Coaching - 2 hour Studio session
Get a feel of life behind the Microphone or get more experience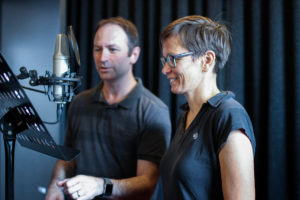 This 1 on 1 voice over coaching experience is designed for those who are either completely new to Voice Over or are looking to get more experience reading scripts in a studio setting.
In this 2 hour session we'll discuss your goals and industry expectations and then get you on the Microphone to be coached though reading a few scripts.   You'll be give a copy of your raw recordings and some general advice on where to go next.
If you've never done any voice over work before and are feeling a bit uncertain you may like to consider this option before you do the Introduction to Voice Over 2-Day Course.
This 2-hour studio session is also great for anyone who may already have a little experience doing voice overs but needs more actual studio experience.   If this is you, we'll spend more time recording scripts, being directed as you would in a working situation.  You'll receive a copy of all recordings from the session.
Location:  Studio in Melbourne's South Eastern Suburbs or Carlton
Voice Over Coach: Andy Wells or Cecelia Ramsdale
Voice Over Coaching - 1 Hour Studio Session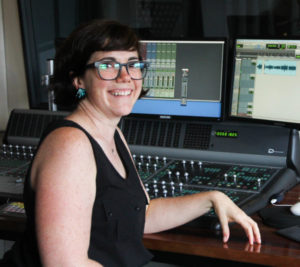 If you're ready to step in front of a microphone and would like to learn the best techniques for vocal projection, breathing, and taking direction in a professional studio, spend an hour with Voice Over Coach
Cecelia Ramsdale
.
Perhaps you want to work on an audiobook script, practise radio ads, or character voices.  In this 1-Hour coaching and recording session you'll get valuable time in front of the Microphone with great direction from Cecelia.You'll also receive an unedited copy of any recordings made during this session.
Location: Carlton
Voice Over Coach: Cecelia Ramsdale
Once you book your 1-Hour Coaching session, we'll be in touch to organise the best day and time that suits you.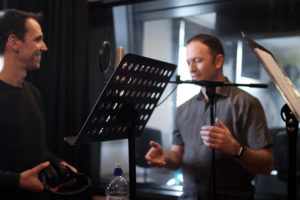 This service is for new voice over artists who require more professionally produced material to showcase their talents.
We'll have a listen to your existing recordings to identify what's missing, then we'll source appropriate scripts and book you into our studio for a recording session of up to 2 hours.
You'll be fully directed during the voice over session which will result in new fully produced voice over material that will then be cut into your demo.
This new demo (Maximum of 2min 30sec) will be supplied to you in WAV and MP3 format and we'll certainly share some tips on who to share it with.
To create your new demo, you'll be working with a professional voice over artist and audio producer with over 25 years of industry experience.
Location:  Studio in Melbourne's South Eastern Suburbs.
Voice Over Coaching Session - 1 Hour (Skype OR Face to Face)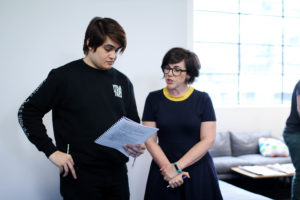 Is your head filled with lots of questions about the Voice Over industry or perhaps you already attended our group course and would like some extra time with one of the coaches to help you work on some skills.
This 1-hour session can be done via Skype or Face to Face and is customised to your needs and could include;
Working on breathing techniques
Interpreting scripts
Direction / Coaching on a particular scripts
Getting comprehensive feedback on recordings or a demo you're provided.
Once you book in your 1-hour voice over coaching session we'll be in touch to assess your needs and make a time to connect with you.
This 1-Hour session does not include any voice over recording.