We've just wrapped up our 6th Introduction to Voice Over weekend workshop with another 10 people keen to explore the potential of their voice and what a great weekend it was!
We talked quite a bit about the type of voices being used in TV and Radio commercials and how it can very according to trends and station formats to target key demographics…but along with those around-the-table discussions, everyone enjoyed quality time in the studio.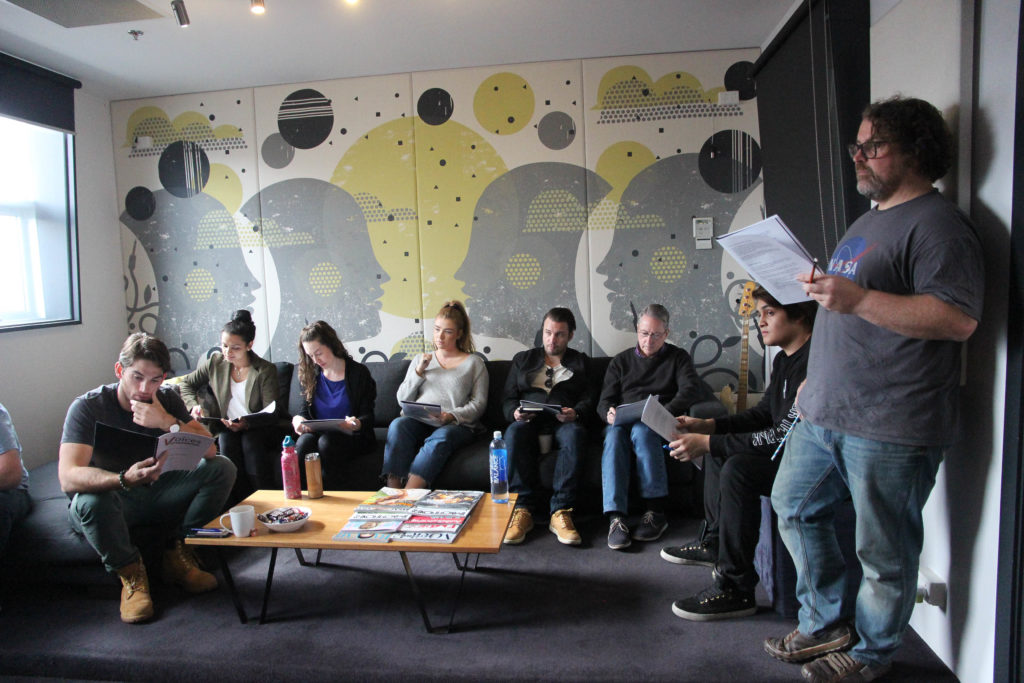 The spacious control room (which is where you'll usually find the sound engineer / director / client during a recording) at Bang Bang studios easily accommodates the group, so as individuals are in the recording booth the rest of the group can watch & listen to how everything works from the other side of the glass.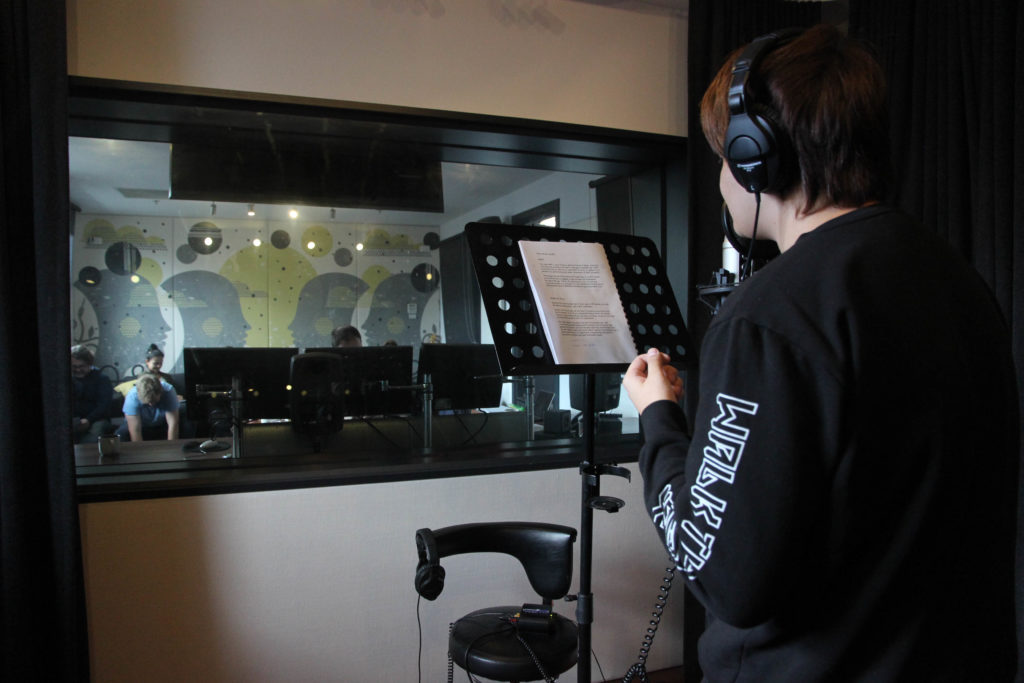 For those who attempt a voice over for the first time in a studio with a room full of people watching it can be nerve wracking, however for anyone looking to purse this kind of work it something you definitely have to get comfortable with.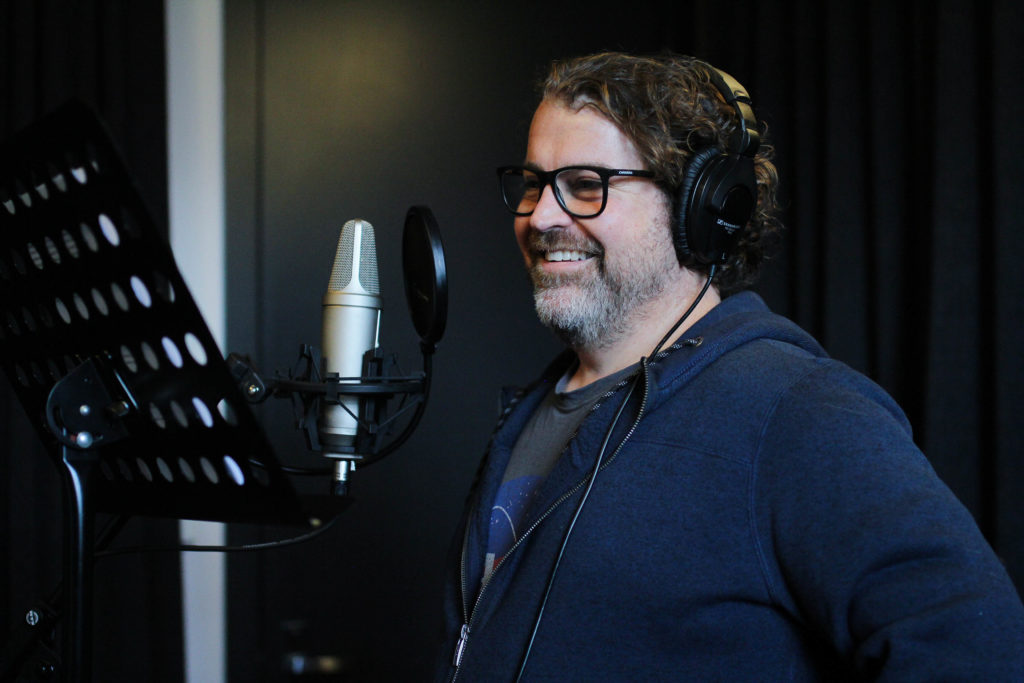 So it was great to see that after getting the first recording of the weekend out of the way many people became more relaxed with this new situation and there where plenty of smiles in the booth – essential for many of the scripts we were tackling.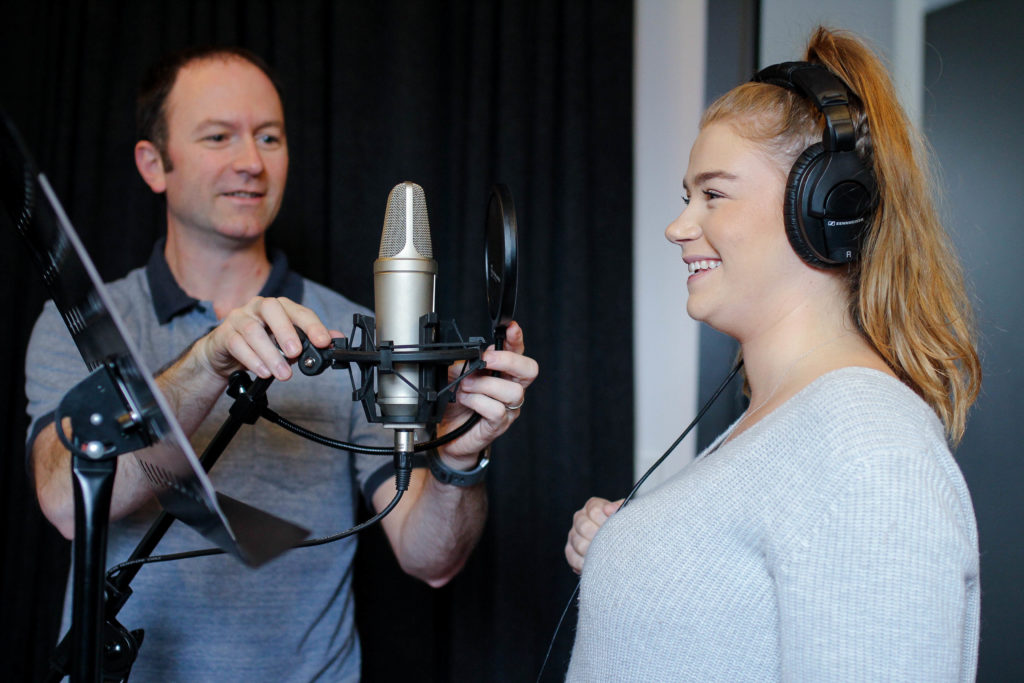 Now, with the April workshop behind us, we're looking forward to hearing what everyone does with what they learned over the weekend and are looking forward to our next weekend workshop on July 20/21.
If you've been looking at doing some sort of Voice Over Course or getting some Voice Over Coaching and like the look of what we do here, we have 8 places available (out of 10). You can find out more and book HERE.
Andy & Cecelia – Your Voice Over Coaches