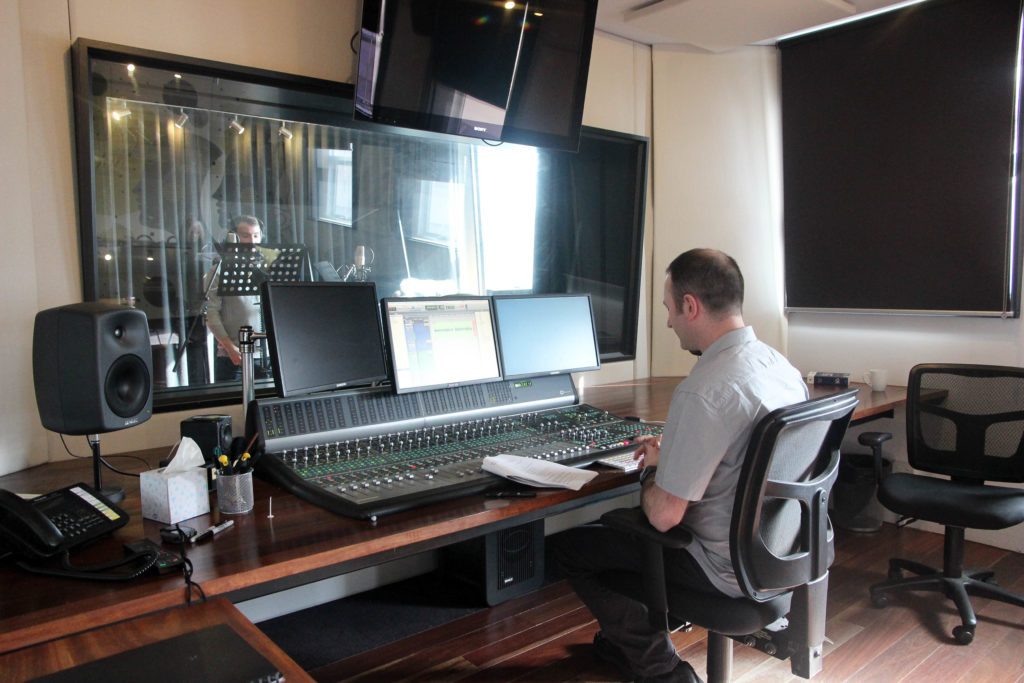 If you've come to the Introduction to Voice Over workshop or done some 1 on 1 voice over coaching with us then you'll remember just how much we hammer home the message of practise, practise, practise!
If you've got your sights on a future as a voice over artist you need to be proactive. This means making the most of the guidance and tools you've been given so far and seeking out new opportunities to get yourself in front of scripts to read and if possible in a studio in front of a microphone to record them.
Some of the best experience you can get in this area, especially if you're just starting out, is to record in a studio being recorded and directed by someone else. Yes, there may come a time in your Voice Over future where you may be self-directing & recording, however we suggest that the best outcome is often achieved when you have external input – that is, someone else is directing you.
To assist you with getting the experience needed to become more confident in the studio recording voice overs in a professional setting we're holding a group practice day on November 17.
Limited to 10 participants for each session, these will focus on practical work in the studio recording commercial scripts (Radio & TV) and we'll look at both single and multi-voice productions.
Everyone will receive a copy of their raw recordings from these sessions, plus 2 of your best recordings from the day will be produced into a finished production that you can share and use for demonstration purposes.
The cost to attend one of these sessions is $275 and each will run with a minimum of 5 participants and a maximum of 10. It's on Sunday November 17.
Hope to see you in the studio then!
Andy