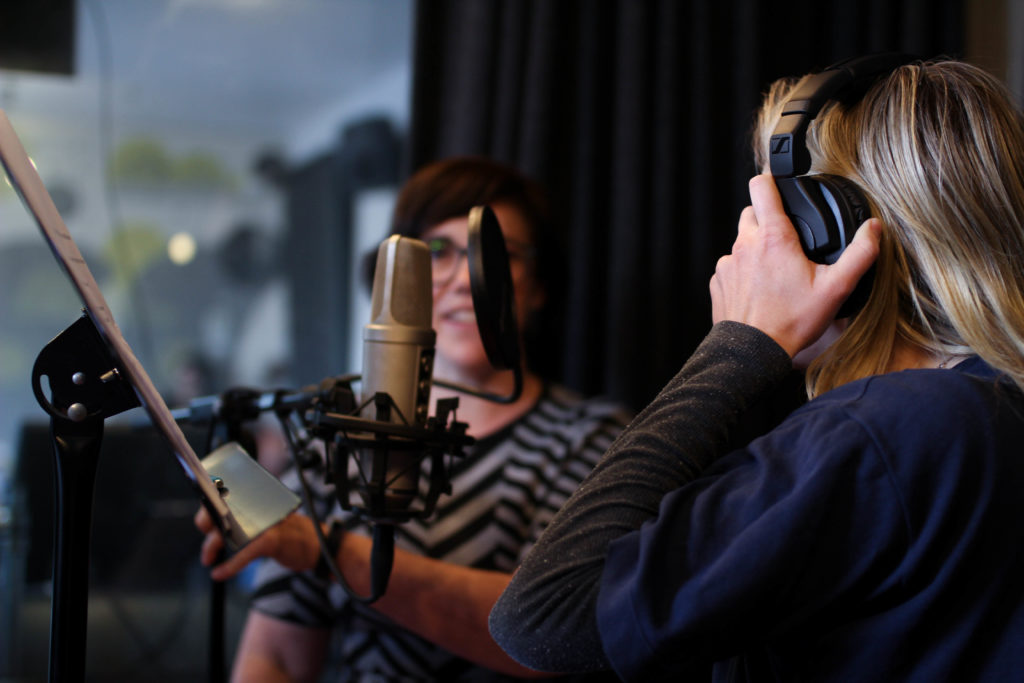 Like many of you we're glad to welcome in 2021 and finally get back into the studio for our popular Introduction to Voice Over Workshops.

Yes, restrictions have lifted to a point where can can legally (and safely) have a small group of people in the recording studio to give you the best introduction to what Voice Over is all about.

As part of the 'new normal' for us we've changed the format of our workshop slightly, breaking it into two parts;
1 – A two-hour zoom session
Previously we'd don't much of the 'theory' and discussion sitting around a table at the recording studio, however we'd discovered that it works well when we do this part of the workshop via Zoom so we can focus on more practical things on the studio day.
2 – One Day Studio Recording Session
This is what really sets us apart from many other Voice Over courses / workshops. 5 participants will spend the day (11am – 4:30pm) in a professional recording studio in Southbank. Everyone gets a copy of their unedited recordings, plus we'll edit and mix one of your voice over recordings and give you the finished production (for example a radio commercial).
The next workshops are being held on February 20 and February 21 with the zoom session on February 17 (evening). There are now 2 Places available for February 20 and 5 places open for February 21.
Feel free to reach out of you have any questions about the workshops. We hope to see you there!