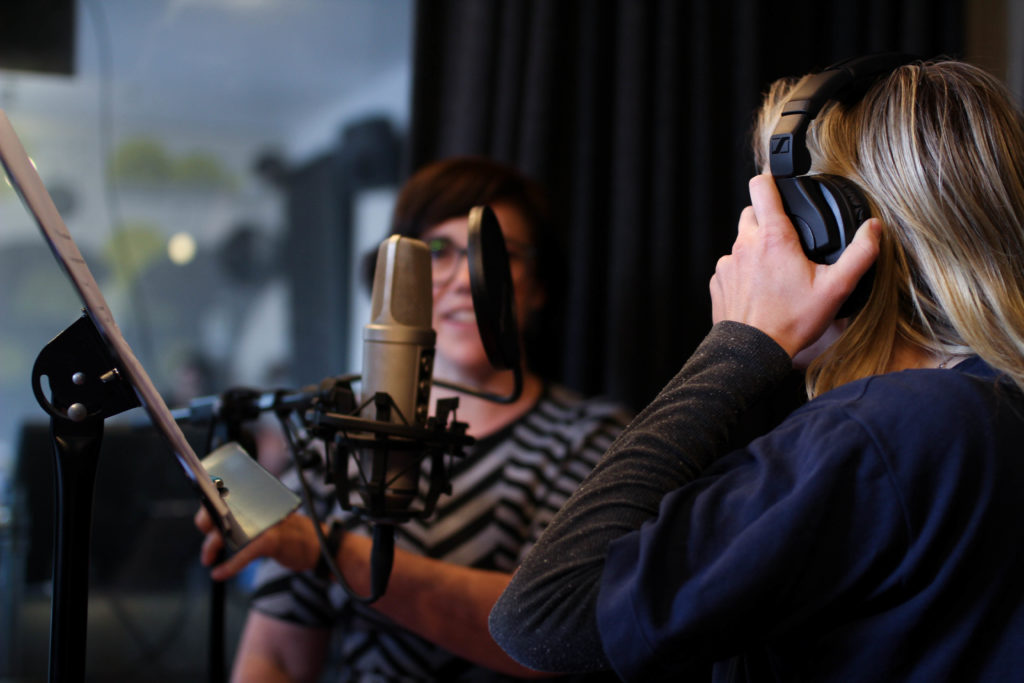 With COVID-19 restrictions easing in recent times we've been able to open up and run our final Introduction to Voice Over workshops for 2021. With places being snapped up quickly in the last of our workshops for the year we can now announce that bookings are open for the first workshops in 2022!

We'll continue to focus on workshops for beginners in February, March and April next year, however there are still also options for those of you who may already have more experience but really want to ramp up your efforts. If this is you then chat to us about 1 on 1 sessions or finally getting your first demo produced.

A Place in a Voice Over Workshop – The gift that keeps on giving.
If there's someone in your life that may be interested in giving Voice Over a go, consider gifting them a place in an upcoming workshop. Once you book in we'll be in touch and can send you a special 'entry pass' that you can print out and put under the Christmas tree (or even in a Birthday card). We've done this quite a few times of the past year with that 'gift' helping someone to get started on their voice over journey.

Each group workshop is open for a maximum of 5 (Fully Vaccinated) participants working with two voice over coaches in a spacious, professional studio environment.

If you have questions about the workshops or other coaching options we offer, feel free to get in touch any time via the contact form or call the phone number at the top of the page.