Looking for Voice Over Training?
Following the success of our Introduction to Voice Over course in May, we're pleased to announce that we'll be running the course again over the weekend of July 7 & 8.
There are just 10 places available.  You can secure your place now on the Course Dates page.
With the new course dates also comes a new venue for the course.   We'll be using the facilities at The Backlot Studios in Melbourne.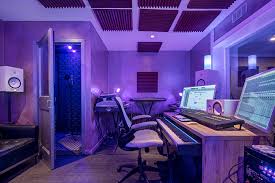 After scouting around we feel that this professional, working studio is the ideal venue for the Introduction to Voice Over course.
If you'd like to ask us questions about the course before you book you can head over to the 'contact' page and send message or jump onto our Facebook page and message us there.