What a great way to spend the weekend!
Voices of Tomorrow ran the first Introduction to Voice Over Course on May 19 & 20 we were fully booked with 10 eager participants.
While we did spend plenty of time getting in front of the Microphone, firstly Cecelia had some great tips on looking after your voice, including how to warm up for the studio.   Check out the short clip below for just a slice of the fun.
Over the two days we explored various voice-over styles, with plenty of scripts on hand for everyone to practice with.   Here are a few snaps from the Voice Over booth.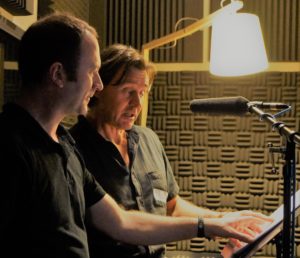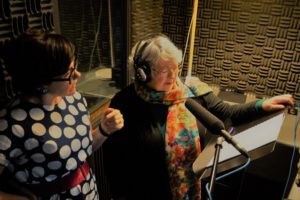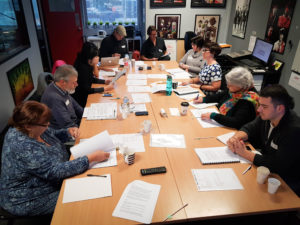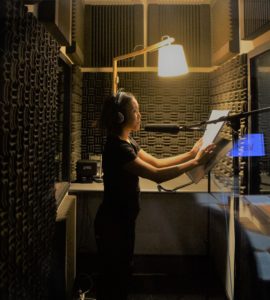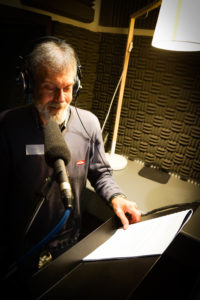 Looks like fun right?  Well it was… with the bonus of learning some new skills.
Here are some of the reviews we've received so far
I learned so much and had a great time. Both Andy and Cecelia are very experienced and are great instructors. I recommend this course to anyone thinking about voice over work – Stuart

Really awesome voice coaches in Andy and Cecelia who were experienced, professional, energetic, talented and so encouraging and helpful. It was a great learning experience, I enjoyed the Voice Over Workshop course a lot. A really fun engaging weekend – Joyce

Overall, I really enjoyed the course and found it very interesting and informative.
It was a great opportunity to have extensive studio exposure to gain confidence and experience and to receive copies of the recordings made throughout the course – Rod
Stay tuned.  We'll be announcing our next course dates for July in the next week.
If you have any questions about the course please contact us, and if you haven't already register to stay up to date with the latest news from Voices of Tomorrow.